Nestled between a vintage clothing shop and a video rental store in midtown Tucson sits a small woman- and Asian-owned anime and K-pop shopping hub.
The shop's windows are plastered with posters of characters from popular anime series with colorful spiky hair and glistening doe eyes and photos of famous K-pop stars with porcelain skin that's smooth like butter. (OK, OK, no more K-pop puns, sorry, BTS stans.)  
As you walk into Kira Kira Collectibles, K-pop music plays subtly in the background and you're instantly greeted by the shop's owner — 23-year-old Mariam Pacheco, a self-described shy but passionate enthusiast of all things anime and K-pop, who opened the shop this past December.
The shop features multiple shelves filled with squishable plushies, countertops with anime figures placed carefully in their boxes and a display case that houses the shop's more exclusive items, like autographs from the U.S. voice actors of the popular anime series, Demon Slayer, or the more expensive figurines.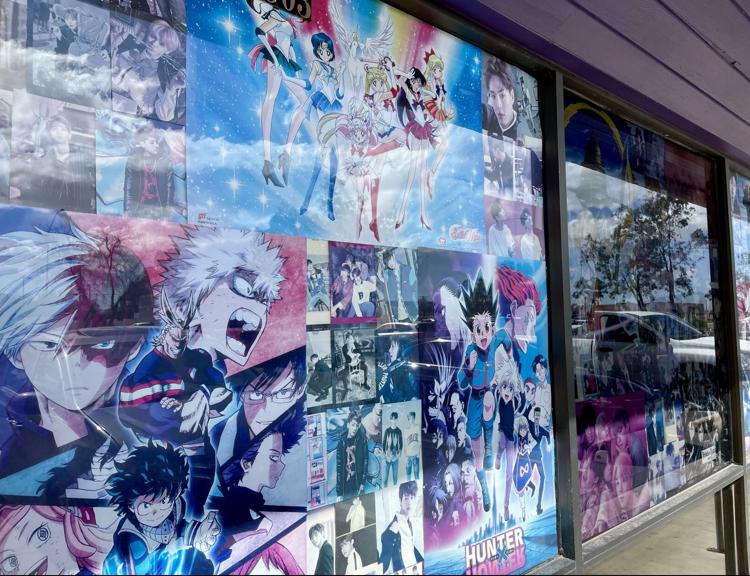 There's a local artist corner with numerous pieces of anime art framed on the walls and three tables covered in stickers and jewelry. On the opposite side of the shop, Pacheco has a dedicated corner with four large black bookshelves filled with popular and niche K-pop albums.
You can also find various posters, figurines, pins, totes and even mystery bundles at Kira Kira Collectibles, all of which are Japanese or Korean imports.
The two most popular sections, the artist and K-pop corners, are Pacheco's favorite spots in the shop.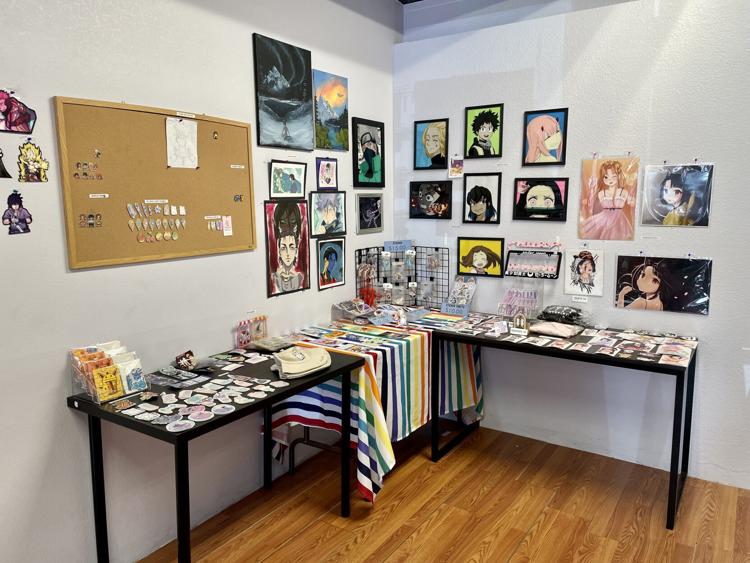 "Tucson is super supportive of the local community, so the artists' corner does really well since they're from Tucson," she said, adding that customers get to see artworks in the shop that they never would have seen otherwise.
After owning an online eBay shop for the past two years, Pacheco decided to take the plunge late last year and open up the Kira Kira Collectibles brick-and-mortar location at 2903 E. Speedway. 
The reason behind the move is simple: she had too many collectibles, but not enough space at her home.
"My whole house was like a maze, like, I had to make pathways because there were boxes everywhere else," she said. "I was looking into warehousing to try to put stuff away, but then I was like, 'Nah, we're just gonna jump and open a store.' And everyone's like, 'Are you sure?' I'm like, 'Yeah, we're gonna do it.'"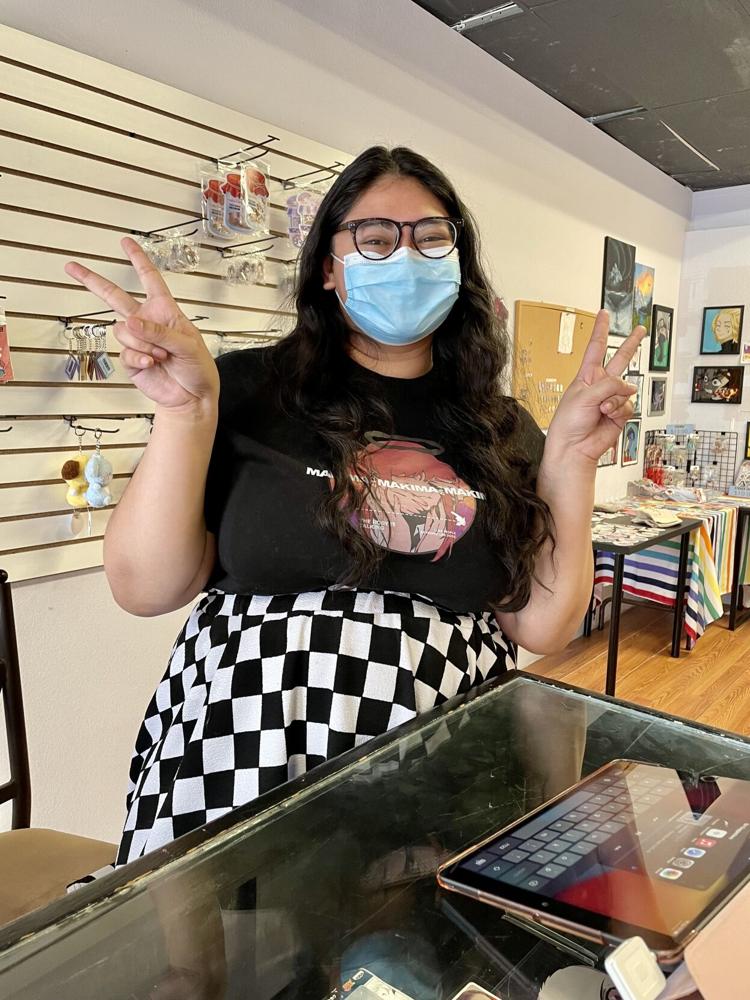 When she received access to the space in October 2021, she and her friends began renovating the shop themselves. They placed shelving and furniture and even did the flooring after Pacheco was quoted $7,000 from a contractor to get the flooring done. 
"Sometimes I worry maybe it doesn't look as cohesive or professional as, like, retail stores, but maybe it gives it like a homey feeling," she said of the store's design.
Bringing a little kirakira to Tucson ✨
Regardless of what the store looks like, Kira Kira Collectibles shares a little bit of Pacheco's home life with the Tucson community, as the store was named after her dog, Kira. 
In Japanese, kirakira has the same meaning as shining, glittering or sparkling in English, which is exactly what Pacheco is hoping to bring to Tucson's anime community — a little bit of sparkle in the primarily male-dominated collectible scene.
"Diversity is always a good thing, you know, and being able to have different conversations with people because of where I'm from and because I'm a woman compared to all the males that are surrounding me in the industry, it's kind of like a different feeling," said Pacheco, who is half Filipino and half Pakistani. "I do feel like, sometimes, girls are a little more comfortable talking to me about stuff because some men can come off really strong. So being a woman helps kind of ease that tension."
The Houston native moved to Tucson around four years ago with her husband, who was in the military then. Since her move and opening her store's physical location late last year, she said she has seen nothing but support and help from other local businesses such as Comet Collectibles in Park Place Mall.
"I was kind of overwhelmed," she said. "I didn't expect it to be like this." 
So, what if you (or someone you know) wants to delve into the world of anime collectibles but you find yourself overwhelmed at the thought of where to start?
Pacheco can help with that. She grew up watching anime, so she can make a few recommendations — even if you're starting from scratch.
Within the store's first month, numerous parents came through the store frantically seeking anime and K-pop Christmas presents for their kids but had no idea about the shows, artists or names of characters. Pacheco would then ask for clues about what their kids were into and show the parents different characters or artists until they found the perfect item.
As Pacheco finds her footing in her latest business venture, she aims to grow and double her current stock to help fill some of the empty spaces in the shop and she hopes to be able to host pop-up events at the shop and throughout Arizona.
"I'm here, but it's kind of hard to put yourself out there and try to find ways to get, like, reach," she said. "I'm still just barely touching into the anime community in Tucson. I feel like there's maybe like 90% of other people in Tucson that like anime that still haven't heard of the shop. But yeah, we're growing. I'm hoping to get a lot more variety, a lot more like niche items aside from the more popular ones you see everywhere."