[ad_1]

In a bizarre new TikTok trend, beauty influencers are drowning their foundation in water before application to 'hydrate' their skin. In a makeup hack video that has been viewed over two million times on TikTok, social media influencer and Instagram model, Danielle Marcan, can be seen putting liquid foundation into a cup of water, where it sinks to the bottom.
She says: "You take your water and you squirt foundation inside. This looks so weird. Then you're going to take that foundation, and apply it to your skin. This looks satisfying I'm not going to lie. Here goes nothing."
The result?
She concluded: "Ok, my foundation looks fresher than usual. I was skeptical I genuinely thought this trend was a gimmick, but this might be my new routine. Would you try this?"
The technique has proven popular in the recent hot weather, with many people who have tried it saying it gives them a glowing look that lasts in the heat. The technique has been filmed many times on TikTok, but it's thought that @bodywhy_official is the original, who takes it a step further by pouring the glass of water over the foundation to prove that it's waterproof.
Some people who have tried the technique commented on the amount of mess it makes, with one user suggesting, "just dip the brush in water it literally will do the same just no mess", while another user wrote, "no need for this just buy water-based foundation".
Some users commented that this was originally an advertisement to show how waterproof the foundation is, with one user writing: "I think it is an advertisement for waterproof foundation and not a hack" to which another replied, "Yea that's not a hack, that's just one girl advertises her product, but everyone thinks it's a hack."
Makeup hacks always prove popular on social media, with the 'glazed donut' technique being made famous by Hailey Bieber, Chloe Morello's dot technique, or contouring your nose with eyeliner, courtesy of Amina Keita.
One user asked Danielle: "It looks so fresh and clean, but can u tell how it looks after hours?" to which she replied, "I'm curious too! will come back with updates x."
"I think u can reach the same effect with using a thermal water spray before foundation hmm," wrote one user, while another replied, "Or a wet blender", to which another user replied, "Most of the difference is probably that there is less oil tho."
Have you given this new trend a chance? Let us know in the comments.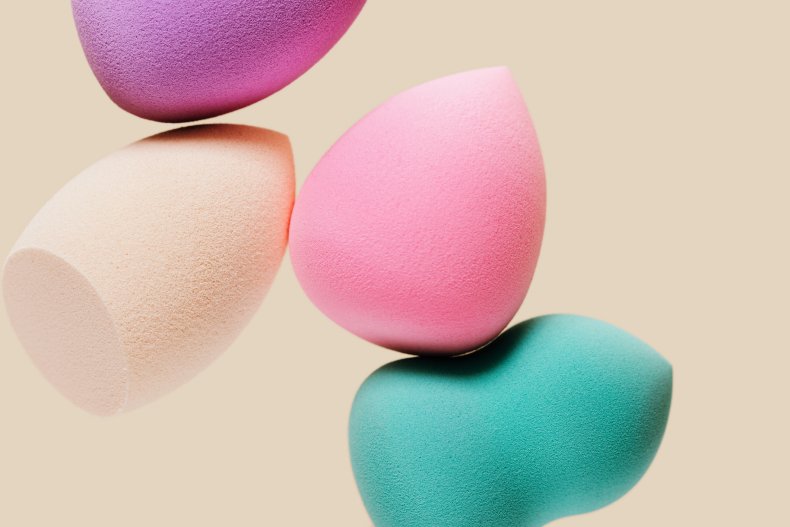 [ad_2]

Source link